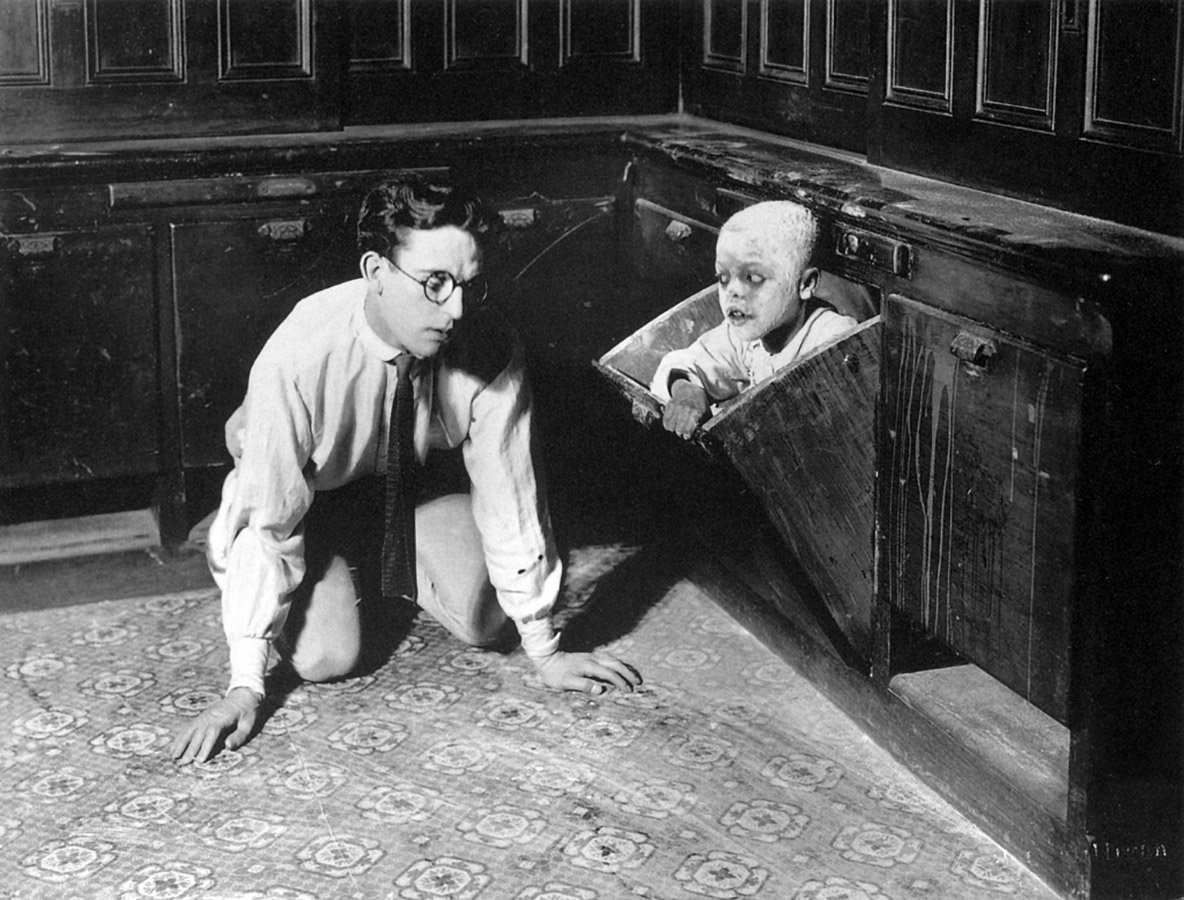 When you "go down the Mississippi River several miles then turn right", you find a superb mansion, with all its black servants - including a young child (Ernest Morrison).
The girl (Mildred Davis) has inherited. But there's still one small problem: she has to marry someone if she wants to live in it.
There is another slight problem: her uncle who lives in this house and does not want to go away. He would rather keep it for himself.
Far away from this mansion, another young girl is being courted by two young men. Both of them will fight to get the girl! Once this matter is settled, the winning young man (Harold Lloyd) is about to propose her. But it happens that she loves another man.
Meanwhile the young girl's (Mildred) advocate, seeking a husband for her, meets the young man and takes him to her, before he tries (again) to commit suicide.
So, they get married and move to their new Southern home. But when other stories end at this point, this one starts: the uncle does not want to leave and arranges to make them think that the house is haunted...
Here again, every situation is exploited to make us laugh: the boys fighting, the trip South in a car, and, of course, the ghost hunt.
The film is funny from the very beginning. The opening credits, apart from describing who made the film and who played in it, describe briefly but with humour the situations and characters: the girl, the boy, the uncle (no names); the location (first sentence of this article); and the time ("too late for snowballs - too early for June roses").
The intertitles keep the same humorous spirit: each quote is accompanied by a cartoon which increases the comical effect. When the advocate introduces the young man we can read: "I've brought you a husband, a minister, a ring and a cook book. Each element of the sentence is drawn from very small (husband) to very large (cook book).
But we have to wait for the second half of the movie to understand why the film is called Haunted Spooks. In the first part, the central story is the one of Harold, who, saddened by his unhappy love affair, tries several times to commit suicide (fortunately, he fails in every attempt):
- blowing his head;
- being run over by a streetcar;
- jumping in the water with a stone tied to his collar;
- drown himself;
- being run over by a car.
And then we have what we expected: a funny ghost chase with the more than well-known shot of Harold Lloyd, extremely scared by a ghost with his spiky hair standing up on his head!
This was the fourth film where Harold Lloyd and Mildred Davis played together. Three years later, they will get married, again. But this time, it was for real.