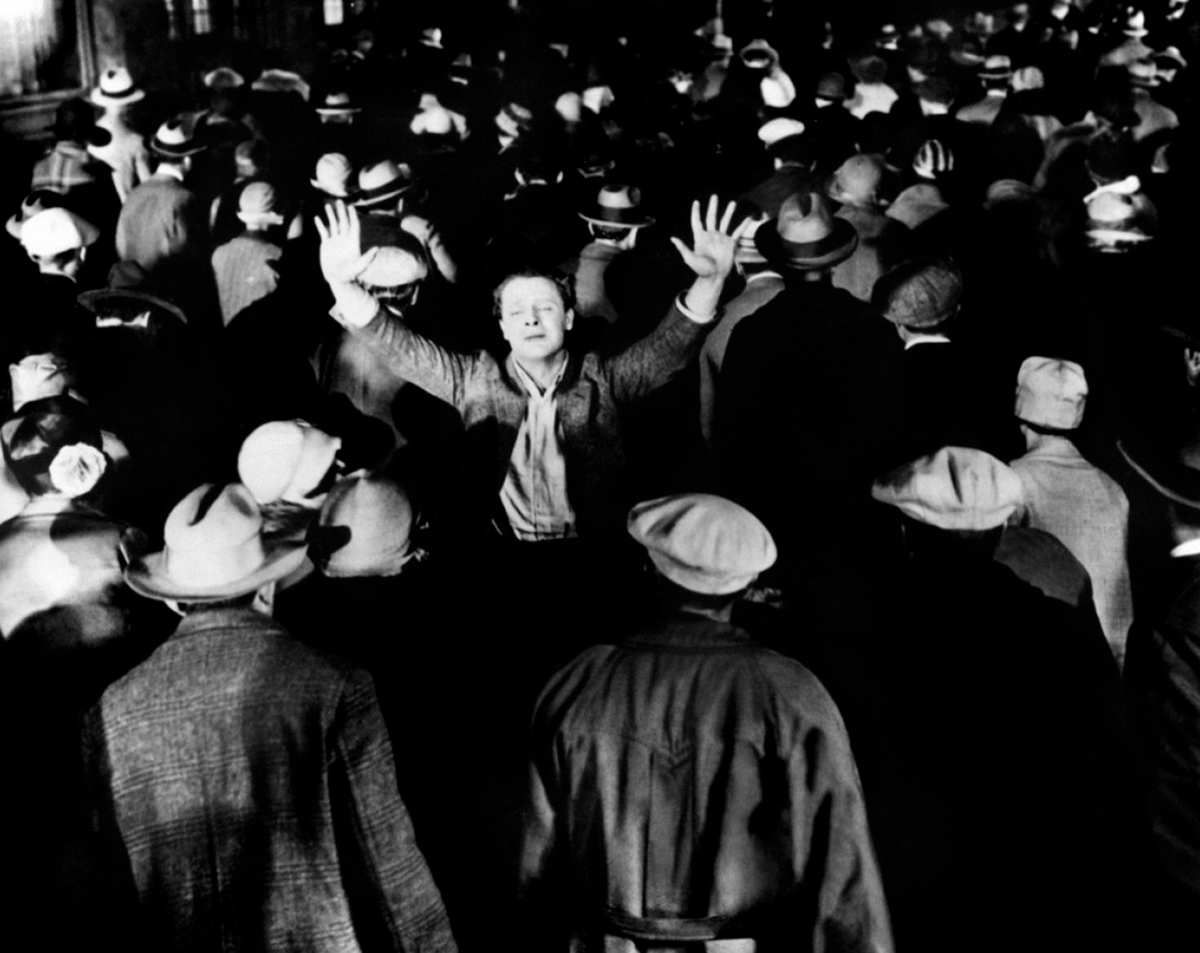 John (James Murray) and Mary (Eleanor Boardman - Mrs Vidor) are two, faces in the crowd. They meet, they get married, they have children.
A common story. But in the cinema, nothing is common.
We are more interested in John. He is a good little boy full of promises. He will become someone important. Unless… Unless his father dies, which happens when he is 12.
Now we switch the figures. John is 21. He lands in New York convinced he is different and will tame this city.
Meanwhile, he works as an accountant in an insurance company. But he studies at night, to become – still – someone important.
One evening, his friend Bert (Bert Roach) invites him to Coney Island with two girls. At first, he refuses but in the end, he accepts. There, he meets Mary. They kiss in the Tunnel of Love. They are soon to get married.
Despite Bert's pessimism, their marriage lasts. They have two kids.
One day, John has a brilliant idea for an advertisement. He gets 500 dollars. He calls his children to celebrate this great moment. This is when Fate intervenes: their little girl gets run over by a car.
Misfortunes will multiply, and John will have to fight the Crowd of those who did not want to be different.
This film by King Vidor is not what we call a joyful film. It is very different from what the MG was offering to the movie audiences. Showing normal people was not a very good marketing product. It was not well accepted to show ordinary people and a sad ending. Therefore, Vidor held on and this ending is one of the nine endings which were shot. This is the least sad ending (the least bad ending?): John does not reach his goal. He will never be someone important. Just a face in the crowd, among many (many, many…) others.
This is why the film is very interesting. We can see a quick romance. Quick, because the whole society demands it. everything goes fast: cars, trains and people going to work. Therefore, people have very little time for themselves, or to build something. The crowd is a huge wave which overwhelms everything. The peak hours are a moment which show this very well. When the clock strikes the end of the day's work, you can see crowds of people rushing to the elevators or the undergrounds alone or as couples.
But John just want one thing: being different. He feels superior to the others. He thinks he has a mission, a great purpose. And this feeling starts irritating the others. He even mocks the poor guys who have to juggle to make (a bit of) a living, advertising for a restaurant. But would he have mock them if he had known that one day, he would have to do the same thing?
As soon as John enters New York, things are different. Vidor picks up a building, the camera travels from bottom to the top, stops in front of a window, and then enters: desks, desks, desks... Hundreds of them! So he goes on, forward, to one desk: John Sim, 137. And he takes this man - a face in this desk crowd - and brings him to the light. We are going to learn everything which makes him a man: his life, his dreams, his wife, his kids, his (step) family... And his misfortunes! [Vidor will recall the emotion of the little girl's death in another movie - Hallelujah - when another child dies.]
Even if this child brings him his misfortune, the other brings him anew hope: he is completely desperate, on the brink of suicide when he realizes that his other child LOVES him. His son wishes to become like him! This was what he needed. Now we know he will get better and better.
But to get better, he will have to accept to be just a member of the society like anyone else, and therefore be just a face in the crowd.
And he accepts it. The story is over. The camera goes backwards revealing us the crowd of people around him, again and again, till he disappears in this overwhelming crowd.
Vidor has put him back where he originally belonged.