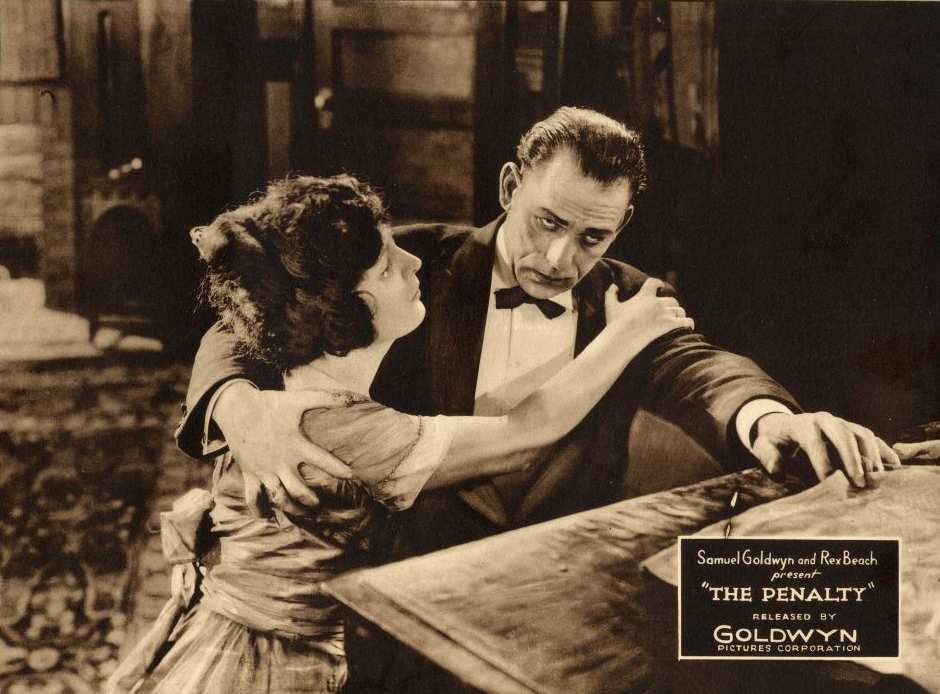 A traffic accident.
Young doctor Ferris (Charles Clary) operates on the young boy : both his legs need to be amputated.
But it is a misdiagnosis.
A youth misdiagnosis which can have fatal consequences...
Twenty-seven years later, in San Francisco, maybe the richest city in the States. Even the mobsters are rich. Blizzard (Lon Chaney) is their chief.
Blizzard is a cripple: no feet, no knees... He walks thanks to clutches.
But Blizzard is not only a mobster: he is a music lover. He is also a great piano player whose girlfriends play (voluntarily?) the pedals for him.
His last pedal player: Rose (Ethel grey Terry). But Rose is an undercover federal agent: she must discover his dark schemes.
Because Blizzard cannot forget what happened to him as a child. He wants to take revenge, and get his legs back.
And Rose falls really in love with him.
Her is a film which helped (unintentionally) the creation of the Motion Picture Production Code:
- In the five first minutes of the film, we can see a violent death;
- the killer (James "Jim" Mason) is a drug addict and a bit neurotic;
- the main character is really a very bad man;
- he uses violence against women;
- policemen are killed;
- there is a naked woman!
So, everything is here to create a wonderful gangster movie, with - last but not least - Lon Chaney, "the Man with a thousand faces".
But this time, Lon Chaney does not use any visible make up. He only uses - with great talent - his face. He can laugh and suddenly wear a sad or threatening face or vice-versa. He has never had and will never have again such a threatening face. He really looks evil. He is evil.
Chaney's other performance is his walk. He uses crutches or bare hands but walks on his knees (his legs tied behind). It is a very painful experience, especially when he has to jump down a stool or slide down a ramp, falling on his knees.
This film is the first of a series in which Lon Chaney plays crippled characters - mostly with Tod Browning - using or not make up : The Hunchback of Notre-Dame (Rupert Jullian, 1925); The black Bird (1926), The Road to Mandalay (1926), The black Bird (1927) and West of Zanzibar (1928), directed by Browning.
The French title (Satan) is more relevant than the American title. the Devil is always present in the movie:
-The chief of police talk about "a cripple from Hell";
- Blizzard calls himself "Satan";
- Blizzard is referred as the Beast (number 666?) in the intertitles;
- Blizzard is chosen as model by the doctor's daughter who wants to create a bust of Satan;
- Blizzard rules the underworld (do I need to explain?).
But the end of the film is a bit naïve: Blizzard is cured and becomes a good man. Society gives him another chance: he will marry Rose and use his great intelligence for Good rather than Bad.
Unless Fate gets involved...